We're a

Brand
We are here to inspire you to move. Any which way you like.
What are you looking for?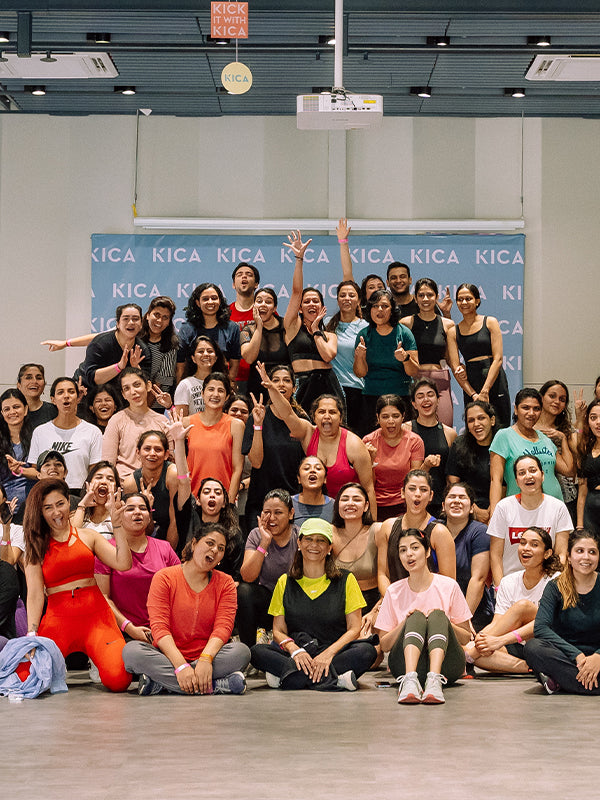 Community is Everything
We know that feeling very well..unmotivated, lazy, inconsistent. We start, stop, repeat. We needed to find a sustainable solution. And with that, came our Kica Chica Community. Working out needs to be fun. So, we decided to make sure you, our chicas, fall in love with working out. Everything we do is inspired by our community, the love for movement, and motivating each other to live actively and wholesomely. We host 2-3 events a month, we'd love to see you at our next one!
FLOWYAF: Kica and Knox
100's of energetic people gathered together to move their bodies and sync their souls with the Kica & Knox family. A ground based movement combined with elements of bodyweight training. The day started wtih the fun, challenging workout, followed by delicious brunch, coffee, smoothies & more!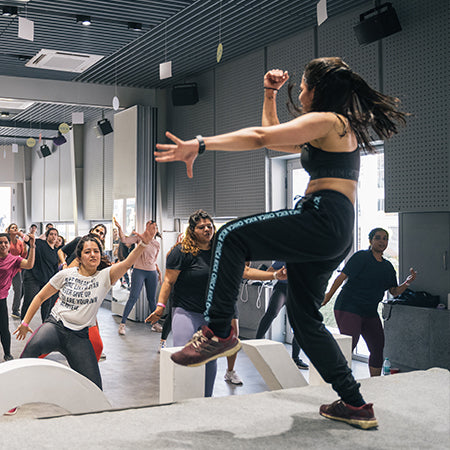 SOULWERK: Kica and Sanaa
Dance like no one's watching at our SoulWerk sessions hosted by Sanaa, our OG Kica Chica. Release enorphins, get sweaty, and have the time of your lives. A full day of moving, wellness, and fun with our partner brands who provide delicious snacks and refreshing beverages for all our chicas.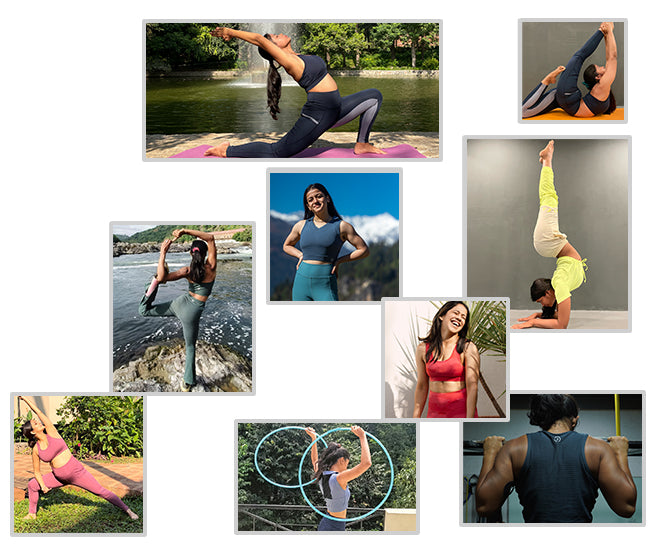 WHO ARE OUR KICA CHICAS?
Our Brand Ambassador Program starts with authentic relationships. Our ambassadors receive products, gain experiences, network with like-minded people, and build communities of women who love to move.
Our Kica Chica ambassadors aren't just ambassadors. They're a part of us, an extension of us, an inspiration to us, and our customers.
Know More
Every Life Stage. Every Fitness Stage.
From beginners to athletes, moms to teenagers. For every Indian woman. For every body type. For every climate. For every movement. #WeGotchu.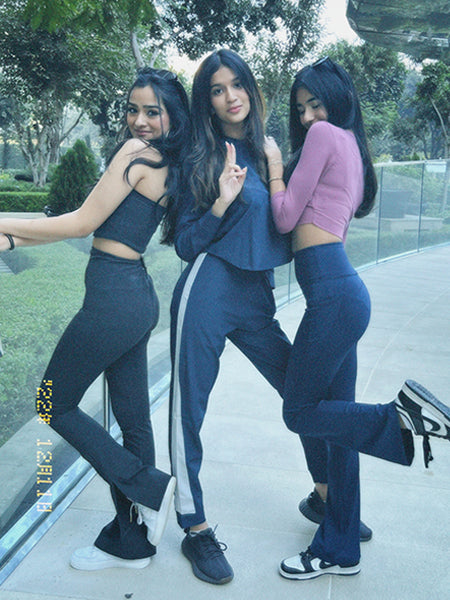 Let's get the world moving together!
KNOW YOUR CHICAS
A dedicated fitness trainer and dancer, Sanaa inspires her clients to bring out their confidence and uniqueness through fitness and an active lifestyle. No matter what she's doing, Sanaa brings her energy and motivation to every opportunity.
Sanaa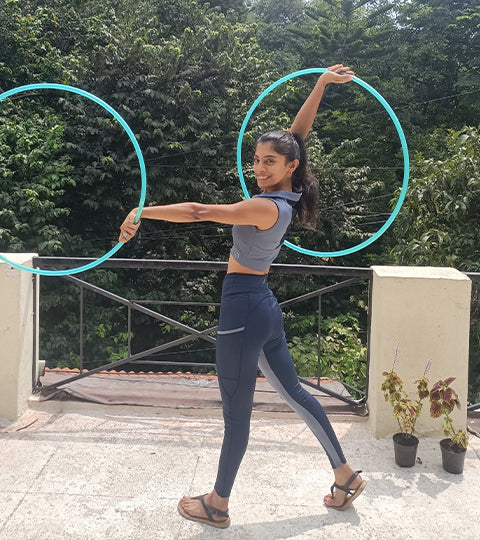 Yogi, dancer, hoola hoop artist. She inspires her clients to find health and wellness through an active lifestyle. Her smile will put a smile on your face, we guarantee.
Gowri
Commonly goes by - The Yoga Girl. Mayuri has been a mover her whole life. Her goal is to help her students through movement, o they feel more confident in every aspect of their lives.
Mayuri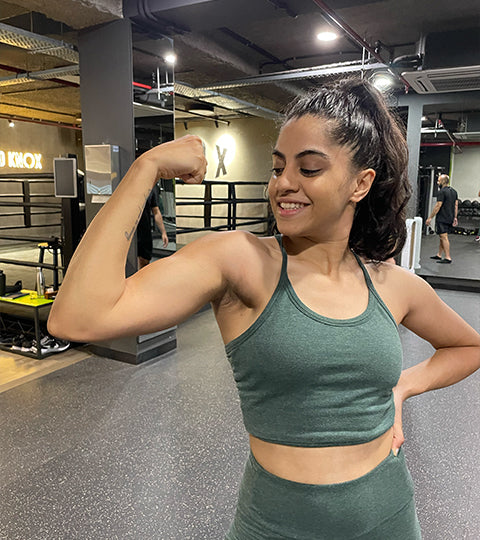 Garima, a dancer, a choreographer, a fitness coach, a flowist. Garima's motto: Move, groove and be happy.
Garima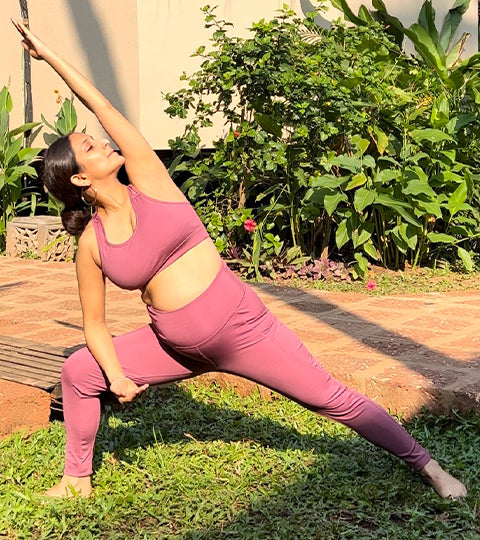 Shikha, A yoga teacher and nutrition coach by profession. Her intention is to connect, inspire and uplift women, and build a community of strong, independent women. She's currently 9 months pregnant & fiercely powerful.
Shikha
Maybe you're new to the gym and this is the first time you've bought activewear. Maybe you're superfit but still can't find the right gear to support you. Maybe you're a sweaty chica and are sick of your stinky clothes. Whatever your 'maybe'.
#Wegotchu
Find your perfect activewear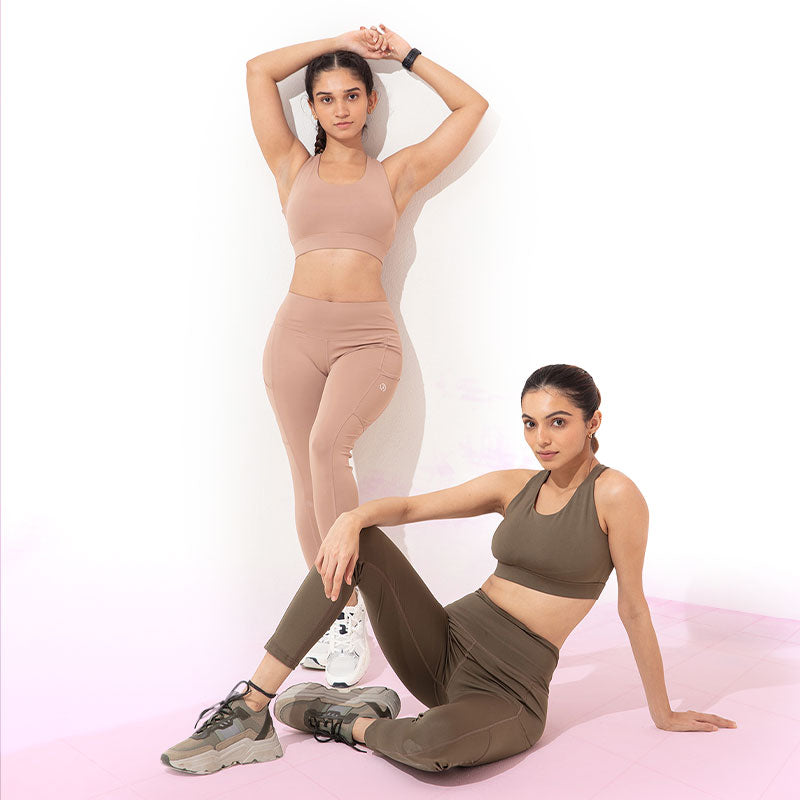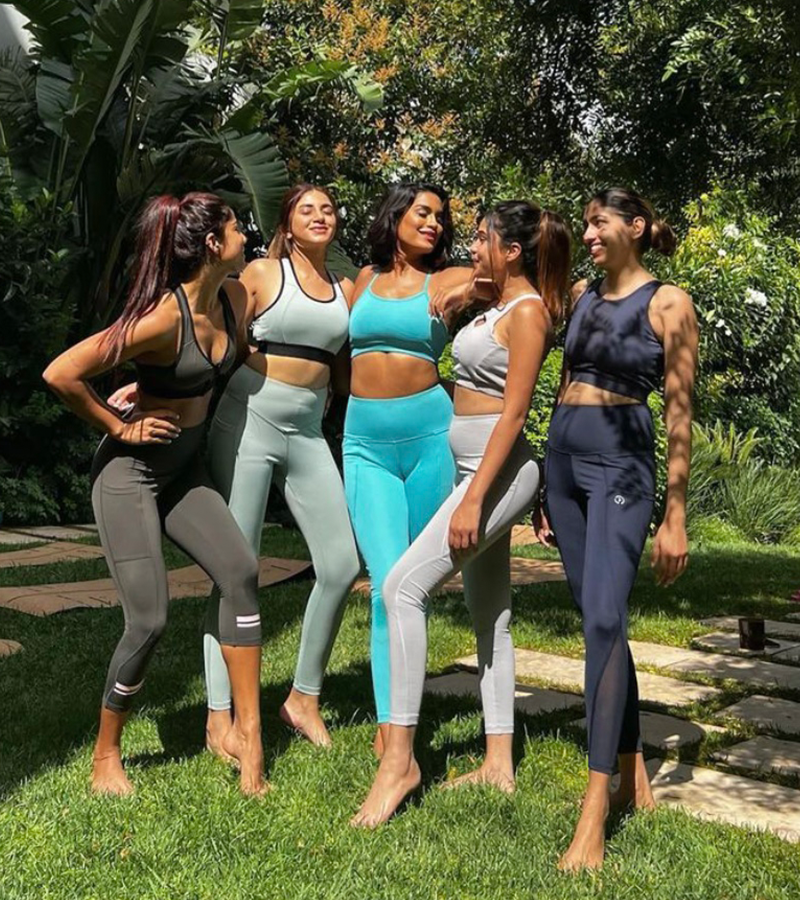 Why Kica?
We work tirelessly to make the most functional, comfortable, and affordable activewear. For you, for every body. Inspiring women to live actively, is at the core of what we do.
Read More