Hi! We're Kica
We work tirelessly to make the most functional, comfortable, and affordable activewear. For you, for every body. We stand and run for both performance and style. Inspiring women to live actively, is at the core of what we do. We're also a community. First, and foremost. Kica Chicas. We're on a mission to get women to fall in love with movement. Everything we do is inspired by our community.
Our Story
Founded in 2017, Kica was born out of the need to bridge a gap between stylish, high quality products at an affordable point. We hope to showcase the ease with which an active life can become a part of one's routine for benefits that are as much mental as they are physical.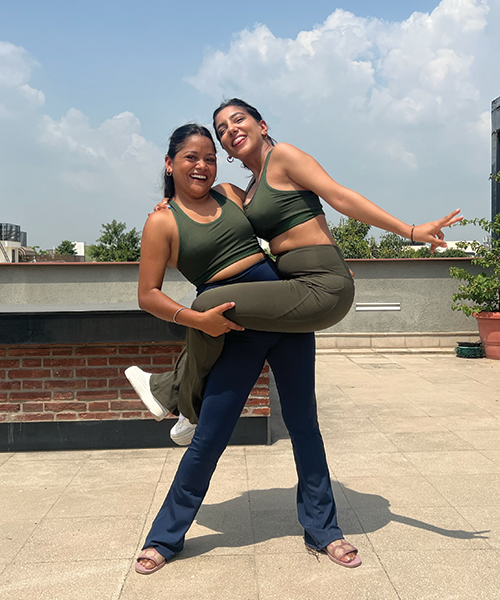 Founder
Meet the OG Kica Chica: Aneesha Labroo
Fitness Obsessed. Mama to Ella. Traveller. Live to eat. Meet our founder, Aneesha.
"
Fitness has always been a part of my life. I understood the transformative power of living a healthy life in my mid 20's. With this realisation, came the desire to spread it to other women. At the heart of it, my aim is to create a community of all ages and walks of life that support and motivate each other to stay healthy and fit, through movement.Never underestimate the power of a sport or movement. Never think it's "too late" to learn something new. Realise that a community of empowered women can create a stronger movement than any brand can.
CORE VALUES
Five values we live by
ONE
---
Comfort and functionality first.
TWO
---
Always inspiring others & ourselves to stay active.
THREE
---
Provide great products that are always priced well.
For real women. For all bodies. For every body.
An Inclusive Community. We're a team of designers, athletes, visionaries, of all shapes and sizes, committed to helping women feel and look fantastic.